Enter Site
Papers more recent than the book:
•
"Matter Universe: Message in the Mathematics
-
Why the universe is dominated by matter
(original short version).
•
Matter Universe: A Mathematical Solution
-
Longer version with many more details.
•
Seeable Matter; Unseeable Antimatter
-
Published version. Fewer details, but ...
... the whip was applied mercilessly, but eventually I put it in a form
the editorial folk found acceptable - perhaps even pleasing.
The interpretation of the maths is slightly tweaked here.
•
Division Algebras, Clifford Algebras, Periodicity
-
Toward an order 24 periodicity akin to
the Bott periodicity of order 8.
This is a book of travel reminisces, mostly in academic settings.
It is available as a paperback on Amazon, and digital on kindle.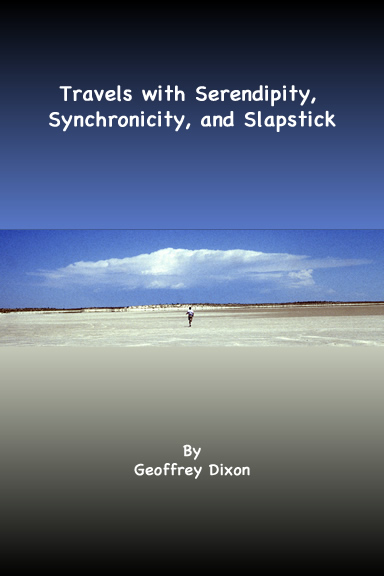 "Very funny. Better than Bill Bryson,"
7stones Reviews